OUR VISION
Successful re-entry of offenders who become and remain ex-offenders is an excellent public safety policy.
OUR VALUES
Community empowerment through accountable collaboration, rehabilitation, advocacy, and innovation.
OUR HISTORY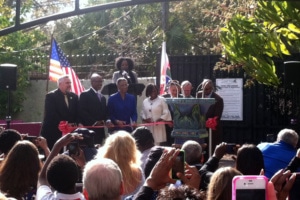 The Pinellas Ex-offender Re-entry Coalition is reputedly the oldest Re-entry Coalition in the state of Florida. Its genesis can be traced back to a needs at-risk survey for a planning task force. Over the years, the coalition worked to provide handbooks for inmates and employers in Pinellas County. Providers began formal networking meetings in 1993. In 1994 the Coalition held its first "Showcase of Services" – an assembly of diverse providers gathering in one place for the convenience of the ex-offenders and their families.
In 1998, through a partnership with St. Petersburg College and the St. Vincent de Paul Society, grants were awarded to ex-offenders interested in pursuing certification in Alcohol/Substance Abuse Counseling. The Coalition incorporated in October of 1999, and with a grant from the Allegany Franciscan Foundation, files for and obtains its status as a 501c3 not for profit organization.
In 2002, the Coalition received funding from the Department of Labor and began providing case management. Through a memorandum of understanding with WorkNet Pinellas and additional funding from the county and subsequent grants, we now have four offices throughout Pinellas County.
Our Mission
The mission of the Pinellas Ex-offender Re-entry Coalition (PERC) is to help the offender become and remain an ex-offender, reunited with family through advocacy, education, programming, and comprehensive service delivery and referral.
Committees
Officers and Directors